I designed and made my first peace of jewelry in Athens when I was studying History and Philosophy of Science. Upon finishing my studies, I came to live in Corfu where I'm originally from. My love for handmade jewelry led me to Florence, where I studied jewelry design and engraving at Perseo School and Metallo Nobile. When I returned to Corfu I created "The Fourth Letter", a handmade jewelry workshop. The Fourth Letter, viz Delta, derives from the phoenician letter daleth, which meant door. Its visual representation is a triangle that expresses the Strength which Structures and Creates.
My power is my imagination, fueled mainly by geometry. Both of my parents are architects so I grew up loving lines and symmetry, with my favorite art movements being Art Deco and Jugendstil.
I structure my designs drawing inspiration from geometric motifs I see on fabrics, tiles, furniture, everywhere.
I create the jewelry I wish to wear.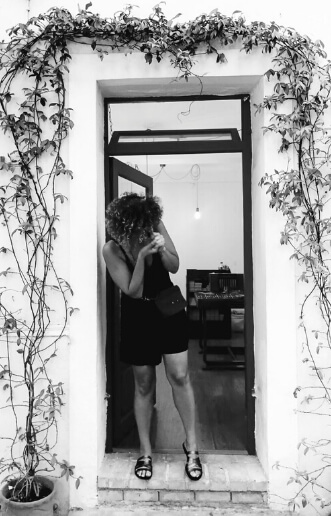 Simple Geometric Linear Jewelry
With wire and silver plates.